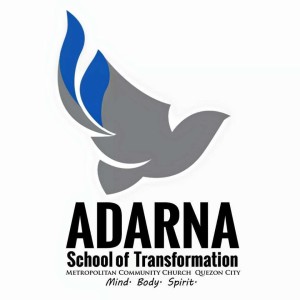 On pre-selected dates, MCC Quezon City will conduct its first Sunday School Series on Queer Spirituality.
Different aspects of spiritual discipline will be fruitfully discussed, in the context of being LGBT+. Such topics will include the spiritual discipline of "coming out", as mentioned by Rev. Elder Mona West. In the past, we have discussed this topic as a way of sharing our coming out stories. Through this Sunday School Series, we shall look at the spiritual power of this process.
Scheduled Dates:
Venue will be at MCC Quezon City Center
September 6 , 2015 – 3:00PM
September 20, 2015 – 3:00PM
September 4, 2015 – 3:00PM
October 11, 2015 – SPECIAL Adarna Event:

12:00PM – Makati Meet-up and Lunch Fellowship. Meeting place is Buendia MRT Station

.

1:00PM – Travel to the venue, Barangay Carmona.

1:30PM – Adarna Field Education

3:00PM – Ecumenical Service on Justice led by MCC

4:00PM – Travel back to MCC Quezon City

5:00PM – Regular Sunday Worship Service at MCC Quezon City Aurora-Cubao Church. 3rd Part on Coming Out Series.
Everyone is welcome to join this interactive discussion. MCC is a community for all, including the LGBT+ people. The class starts on time, so everyone is advised to come early. For instructions on how to get to our center, click here.