The Metropolitan Community Churches in the Philippines held its Second Summer Fellowship on May 1-3, 2015 at La Union. The objectives of the exercise are:
Provide a safe space for interaction among members of different MCCs in the Philippines;
Facilitate reflections on the developments, challenges and the work of MCC in the country;
Identify key goals and steps moving forward as a local network of MCCs.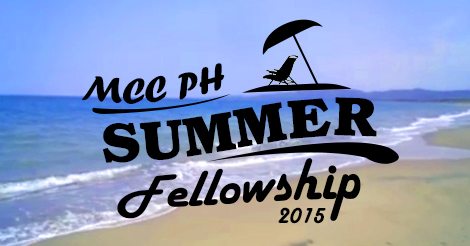 "Family" members bonded over fun activities, biblical reflection, introspection on church life and identifying ways of working together over the next year. It was a refreshing experience spiritually, mentally and emotionally. Thank you to participants from MCC Metro Baguio, MCC Marikina, Good Samaritan MCC Makati and MCC Quezon City for journeying with us. See you again on our upcoming activities!