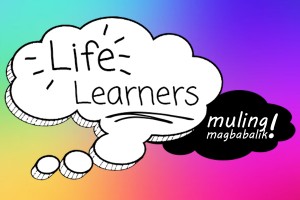 #LifeLearners, MCCQC's community gathering and discussion group, will be back soon!
Life Learners is a discussion on various topics of interest, held at the MCCQC Center. The event serves as a support group for people who regularly participate. It is a space safe for everyone, including the LGBT+. What is discussed in the circle, stays in the circle. You are free to share your thoughts without feeling conscious, because we encourage the participants of Life Learners to respect each and everyone in the community.
Life Learners is an open event, and no membership is required. First timers and guests are much welcome.
Although it is hosted by MCCQC, Life Learners is a secular activity, which means that it has no religious or spiritual basis. Everybody is invited to participate.
More details will be announced soon, so please like our Facebook page to stay up-to-date on Life Learners, as well as MCCQC's other events and activities.
For details on how to get to our center, or how to contact us, please click here.